Sources inside the kingdom say that the Saudis like trump because, "Obama always talked about human rights. Trump does not, therefore, we prefer him to Obama."
Saudi authorities continue to repress dissidents and restrict free expression.
The country does not allow for the existence of political parties, trade unions, or independent human rights groups. One cannot worship any religion other than Islam in public. And public gatherings, even if they are peaceful, are prohibited.
"They [authorities] harassed, arrested and prosecuted critics, including writers and online commentators, political and women's rights activists, members of the Shi'a minority, and human rights defenders, imprisoning some after courts sentenced them to prison terms on vague charges," Amnesty International said in its
report on the country
.
Furthermore, HRW reports that by mid-2016, Saudi Arabia had jailed almost every founder of the banned Saudi Civil and Political Rights Association. Two of those who have been jailed were given eight- and nine-year prison sentences for their "peaceful pro-reform advocacy," HRW said.
Another case that gained international attention was the March imprisonment of journalist Alaa Brinji, who received five years in prison for comments he posted on Twitter that criticized religious authorities and voiced support for women's rights and human rights activists.
While Saudi Arabia legalized civil society organizations in 2015, the law allows authorities to deny permits to or dissolve them on vague grounds. HRW reported in September that they were "unaware of any registration of an independent human rights group under the new law."
Criminal justice system
Saudi Arabia arrests, imprisons, and executes citizens it accuses of violating the law, governed by Sharia. Hundreds have been detained for suspected participation in terrorism-related activities.
"Human rights defenders and those who expressed political dissent continued to be equated to 'terrorists,'" Amnesty said.
Those detained are held for long periods of time, often without due process and cut off from the outside world, despite laws that say detainees should be referred to a court within six months of arrest.
"Authorities do not always inform suspects of the crime with which they are charged, or allow them access to supporting evidence, sometimes even after trial sessions have begun," HRW said. "Authorities generally do not allow lawyers to assist suspects during interrogation and sometimes impede them from examining witnesses and presenting evidence at trial."
Punishments frequently include public floggings and executions. Saudi Arabia's Interior Ministry said the country executed 144 people between January and mid-November of last year, mostly for murder and terrorism-related offenses. However, twenty-two of those convicted were for non-violent drug offenses.
HRW reports that most of the executions happened by beheading, sometimes in public.
Women's rights
Women in Saudi Arabia live under a male guardianship system. A man, usually the woman's husband, father, brother, or son, must give permission for her to obtain a passport, travel, marry, exit prison, access healthcare, and work. In some instances, male permission is needed to rent an apartment or file legal claims.
Women also have inferior status to men when it comes to gaining child custody, filing for divorce, and accessing higher education. They cannot drive.
HRW reported that as of July 2016, most public schools did not offer physical education classes for girls. Although, four women represented Saudi Arabia in the Rio Olympics in August, Saudi women are banned from attending national sporting events.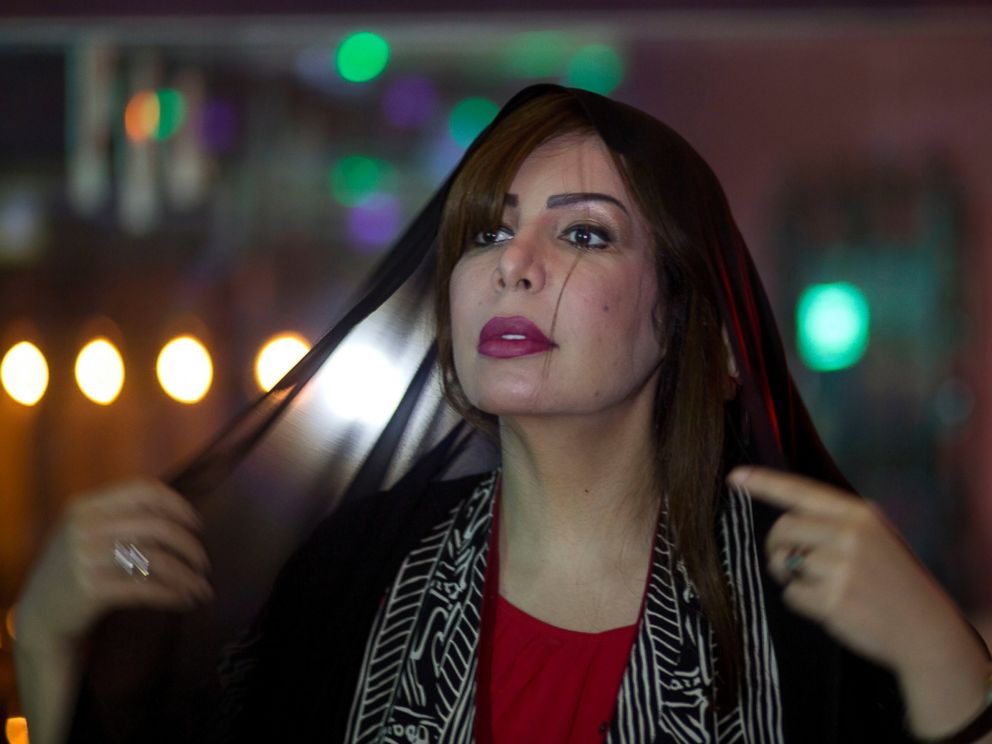 Saudi women's rights activist Souad al-Shammary
There are over 3,100 women serving as members of their local council across Saudi Arabia. However, in February, the government ordered the women to be segregated from the men – only able to participate in council meetings via video link, HRW said.
Even so, last month, the United Nations member states elected Saudi Arabia to serve on the UN Commission on the Status of Women, which is "dedicated to the promotion of gender equality and the empowerment of women," according to its website.
"Saudi Arabia's election to the commission, which was supported by 47 states, including at least three European countries, is an affront to the mission of the commission itself and a rebuke to Saudi women," wrote HRW's Adam Coogle in April.
ABC News' Conor Finnegan contributed to this report.
.